Early State Schools of New York
Posted November 16, 2011 at 7:00 pm

By Thomas Stearns, Contributor

Our publications department at the Museum of disABILITY History is currently in the midst of several fascinating projects. One of which is a book that explores the history behind the first publicly funded institutions of New York State that provided care and education for people with intellectual and cognitive disabilities.

*During the era when these institutions were established (1851 – 1912), people with intellectual and cognitive disabilities were generically labeled "idiots," "imbeciles," or "feeble-minded" and prevailing opinion held that they were incapable of being educated.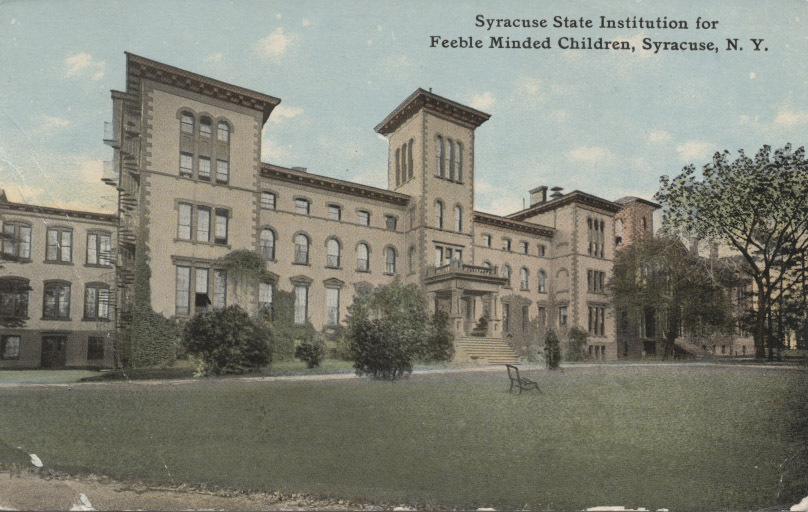 The first of these institutions, the New York State Asylum for Idiots, was established near Albany in 1851. The school had originally been proposed in 1846 by Senator Frederick F. Backus, a physician from Rochester. But because many legislators remained skeptical about the educability of idiots and had concerns over the cost of such an experiment, the measure took five years to pass.

These doubts proved to be unfounded, for the students achieved such favorable progress that the school's Board of Trustees declared, in 1853, that the experiment had "entirely and fully succeeded." The legislature responded by funding the construction of a new building, which opened in 1855. This building, located in Syracuse, was the first in the United States designed for children with intellectual and cognitive disabilities. Under the leadership of Dr. Hervey Backus Wilbur, superintendent for the initial thirty-two years of operation, this institution provided inspiration to many other states seeking to establish similar schools of their own.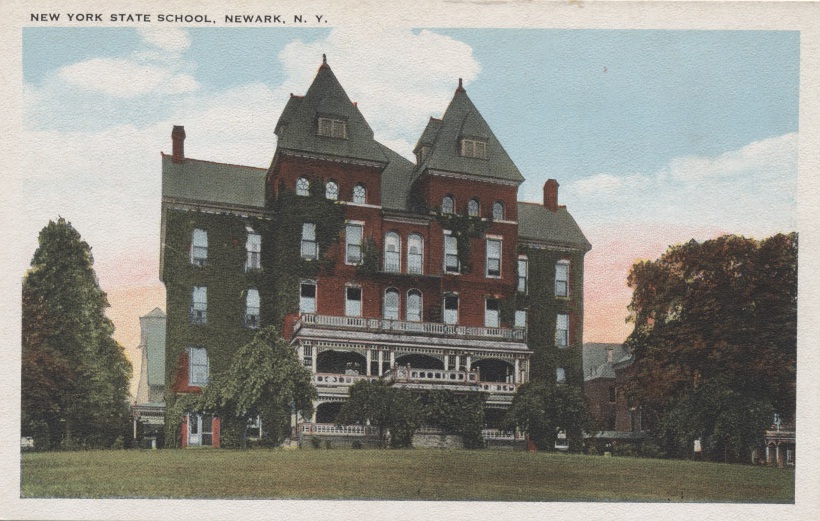 The New York State Custodial Asylum for Feeble-Minded Women was established in 1878 in response to an increasing awareness that almshouses were improper places for 'feeble-minded' women. Social reformer Josephine Shaw Lowell led the crusade, with assistance from the State Board of Charities. Lowell delivered several reports before the state legislature expressing her concern that feeble-minded women often disregarded moral and sexual restraint when placed in the undisciplined environment of an almshouse and frequently had illegitimate children who, in turn, became dependent on the state for their welfare. Women of child-bearing age, fifteen to forty-five, were admitted into this institution, in order to "prevent them from multiplying their kind" (New York State Board of Charities Report, 1879).

Although the initial purpose was essentially eugenic in nature, the scope of the institution expanded over the years. Educational training and independent living became central aspects, and several colony homes were established.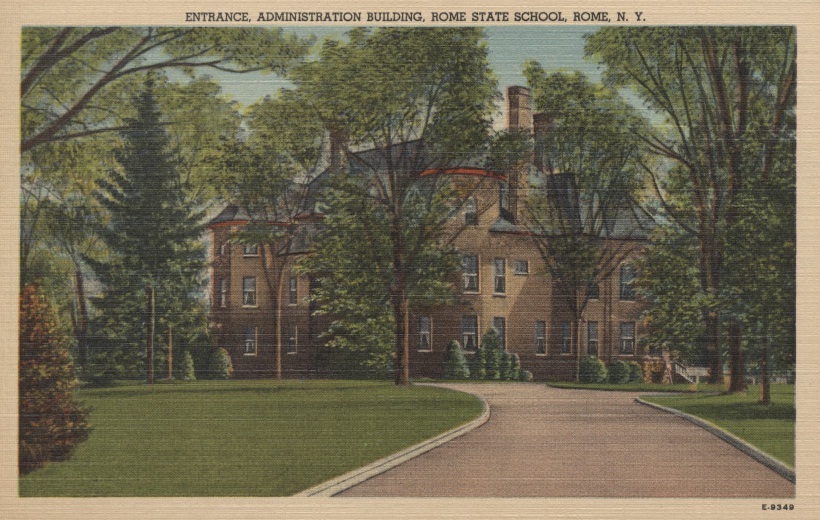 The New York State Custodial Asylum for Un-Teachable Idiots was established in 1893 to address the growing public need for increased custodial provisions for idiots deemed beyond the reach of education. However, the staff soon realized that these individuals were capable of far more than the name of their institution implied. Led by Superintendent Charles Bernstein, the Board of Managers assumed a philosophy that focused on the recognition that people with disabilities "have a right to experiences and opportunities equivalent to those available to all other citizens." Over fifty colony homes were established during Dr. Bernstein's forty year superintendence, providing the people in attendance with many opportunities to live and work in the community.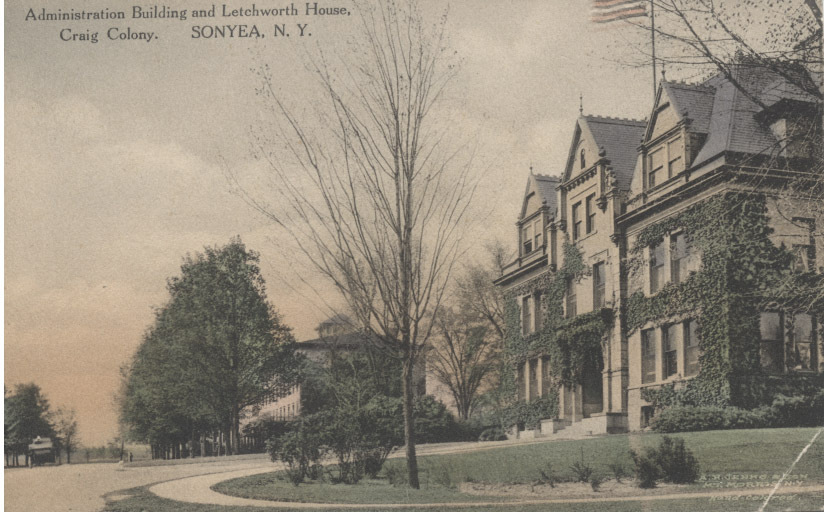 The Craig Colony for Epileptics was established in 1894 following the discovery of a promising new method of treatment for people with epilepsy. This method, known as the 'colony care plan,' was discovered by Dr. Frederick Peterson, a physician at the Hudson River State Hospital for the Insane. He had observed that the epileptic patients under his care were subjected to conditions that provided little remedy for their illness, and became interested in the search for ways to improve their treatment. In 1886, while on an "inspection tour of foreign asylums," he came across Bethel Colony in the city of Bielefeld, located in the Westphalia region of Germany (American Journal of Insanity, Vol. 49, 1893).

Bethel Colony consisted of several thousand people with epilepsy living and working together to create a self-sufficient community. There were no secret remedies, and no all-healing drugs, there was simply attention paid to a proper diet, proper habits, and a therapeutic environment. Most importantly, the inhabitants labored during the day to bring about a healthy physiological fatigue. Physicians believed this helped exert energy that would otherwise have been released during an epileptic seizure. These methods were replicated at Craig Colony with great success.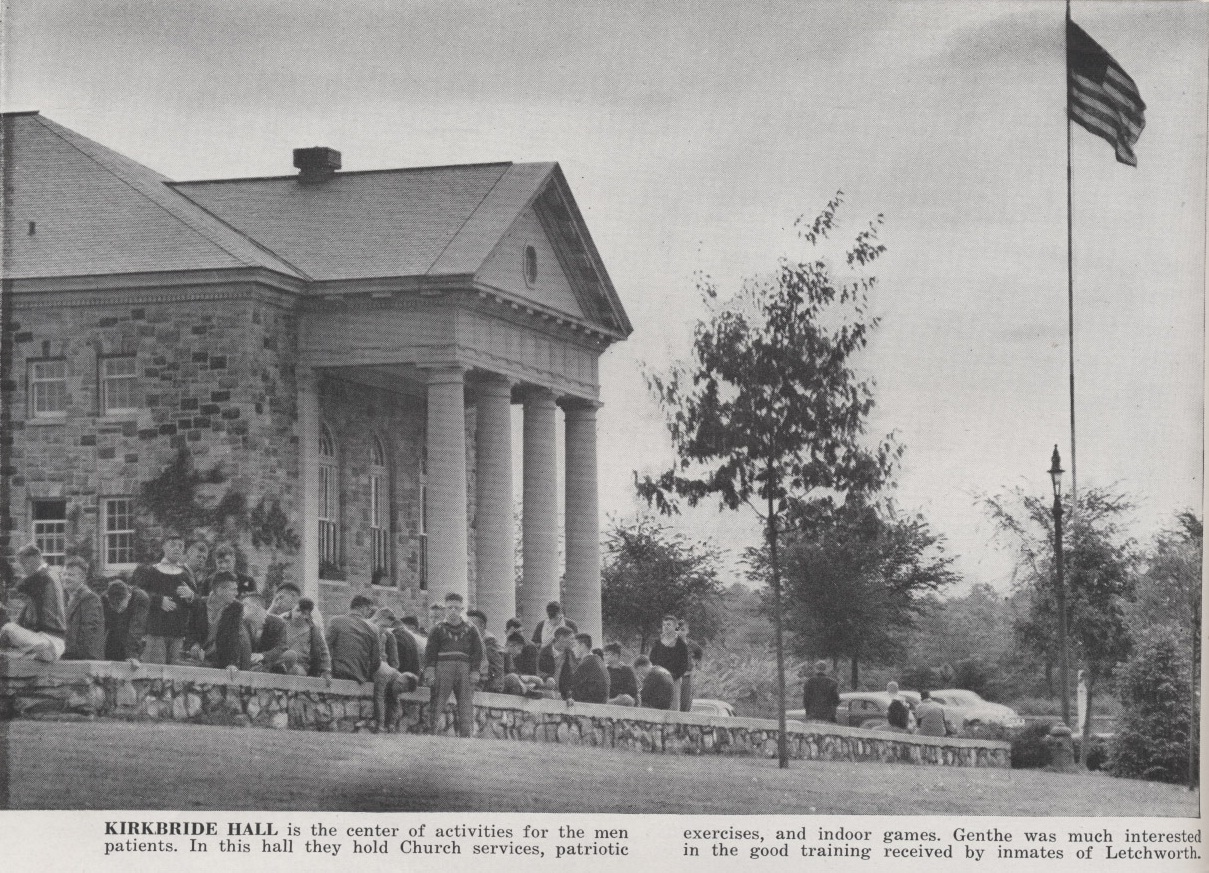 Letchworth Village was established in 1912 to alleviate overcrowding at the existing state institutions of New York. Because the institution admitted people with developmental disabilities and people with epilepsy, a complex system of classification was established for both living arrangements and the educational training methods. Significant efforts were undertaken to ensure that the institutional atmosphere resembled a calm country village and emphasis was placed on the students' happiness. Letchworth Village also focused on scientific research and Dr. George A. Jervis received international acclaim for his studies on phenylketonuria (PKU) in the 1930s.

The institution received its namesake from the world-renowned philanthropist and social reformer William Pryor Letchworth.
Category

Tags
Comments
Linda Whitney
Posted January 13, 2019 at 12:00 am
HH
Posted December 6, 2018 at 12:00 am
admin
Posted April 26, 2018 at 12:00 am
Jo
Posted April 20, 2018 at 12:00 am
Posted January 31, 2018 at 12:00 am
Posted February 27, 2016 at 12:00 am
Posted February 4, 2016 at 12:00 am
Posted May 29, 2013 at 12:00 am
Posted May 29, 2013 at 12:00 am
Posted May 29, 2013 at 12:00 am
Posted May 29, 2013 at 12:00 am
Posted May 29, 2013 at 12:00 am
Posted May 29, 2013 at 12:00 am
terri kuhn
Posted May 10, 2013 at 12:00 am
Donna
Posted December 14, 2011 at 12:00 am